This is a podcast for people interested in building or designing tech products. At least once a week, I speak to product managers, product leaders, product marketers, UX professionals, and anyone else involved in product management and product delivery. Come and listen to some great conversations and get inspired!

Subscribe to the mailing list or subscribe on your favourite podcast app, and you'll never miss another episode again!
<< Back to full episode list

Episode 2 - AI Product Management to shape the future of travel (with Deepak Paramanand)
Episode 2 - AI Product Management to shape the future of travel (with Deepak Paramanand)
6 Sep 2020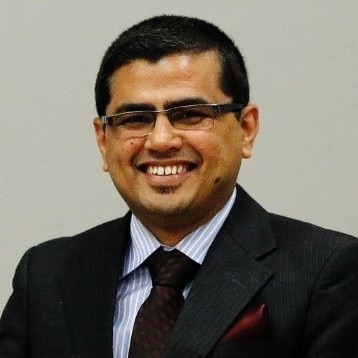 Deepak is a champion marshmallow stacker, experienced product leader terrified of presenting to 10-year olds. Deepak was passionate about trains growing up in India, and is excited to be working in a startup within a big company, revolutioning transport technology by using AI for good.
Listen here!
Or on your favourite podcast app:
Please note that Apple Podcasts can take more time to update than most - subscribing seems to make it quicker (honestly!)
Closed captioning is available via YouTube - I am investigating better alternatives!
About the Episode
Deepak grew up in India with a deep love for trains, and is now working for Hitachi Europe on AI-powered travel solutions. I was initially thinking of Thomas the Tank Engine-style sentient trains (that still somehow needed human drivers) but they seem to be concentrating on more day-to-day uses cases at the moment. A man can dream though!
I was also interested in what it is like working for a very large corporation with a long history, as this doesn't seem to be the sort of thing that lends itself to fast iteration and agile methods, although apparently they've got that licked.
Deepak also speaks of his renowned ability to stack marshmallows, and why presenting to kids is far more terrifying that presenting to the C-suite.
Contact Deepak
You can catch up with Deepak on LinkedIn
Copyright © 2021 One Knight in Product