This is a podcast for people interested in building or designing tech products. At least once a week, I speak to product managers, product leaders, product marketers, UX professionals, and anyone else involved in product management and product delivery. Come and listen to some great conversations and get inspired!

Subscribe to the mailing list or subscribe on your favourite podcast app, and you'll never miss another episode again!
<< Back to full episode list

Episode 36 - Building a Culture of Continuous Discovery (with Cindy Alvarez)
Authors
Communication
Diversity & Inclusion
Product Principles
User Research
Women in Product
Episode 36 - Building a Culture of Continuous Discovery (with Cindy Alvarez)
19 Feb 2021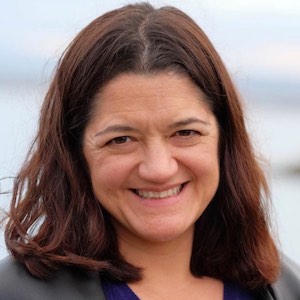 An interview with Cindy Alvarez. Cindy is Director of Customer Research at GitHub and the author of "Lean Customer Development", a book that aims to help you ensure that you build products customers actually want. We speak about the importance of customer interviews, how to run them effectively, and how to build a culture of Continuous Disovery.
Listen here!
Or on your favourite podcast app:
Please note that Apple Podcasts can take more time to update than most - subscribing seems to make it quicker (honestly!)
Closed captioning is available via YouTube - I am investigating better alternatives!
About the Episode
Cindy is Director of Customer Research at GitHub, the world's leading software development platform. Cindy has long experience in customer research with GitHub, Yammer, Microsoft and Kissmetrics. She also wrote the leading book on customer research, 2014's Lean Customer Development which aims to guide teams to build products their customers need.
We speak about a lot, including:
What it's like doing customer research with the world's largest community of software engineers
The importance of testing your customer interview questions and working out what does and doesn't work
The importance of empathy, keeping down-to-earth and being someone customers feel comfortable talking to
Whether a Bachelor's in Psychology helps her to play mind games with her subjects (mwahahaha)
Why she wrote the book, how she did it, and whether she's going to write another one
How to answer some of the common objections to customer interviews, and how ensure you can build a culture of speaking with customers directly
How to optimise for Continuous Discovery and ensure you get a flow of customer feedback and learning
And much more!
Buy Lean Customer Development
Lean Customer Development is a great book and you should pick it up wherever you get your books.
Contact Cindy
You can reach out to Cindy on LinkedIn or Twitter. You can also find her on www.cindyalvarez.com
Copyright © 2021 One Knight in Product