About the Episode
Bob Moesta is the co-creator of the Jobs to be Done Framework, a now-ubiquitous methodology to identify "struggling moments" and understand the driving forces behind customer demand. He worked on this with the legendary Clayton Christensen to take it out the world and followed it up with books about demand-side sales and, now, how to use the principles of the greatest innovators to help you succeed as an entrepreneur.
A message from this episode's sponsor - One Knight Consulting
This episode is sponsored by One Knight Consulting. Yes, yes, that's me. But listen up. I started One Knight Consulting because I have seen variations of the same problems plaguing growing startups, scale-ups and larger, digitally transforming companies again & again. These problems can cause friction between teams, slow product development, lacklustre sales, and ultimately lead to constrained growth. If you're scaling your product organisation, struggling with cross-team alignment or having trouble executing your product strategy to support your business goals, book a call with me and we can discuss your needs and how I can help.
Episode highlights:
Bob is dyslexic, and Jobs to be Done was his hack to understand the world
Bob has trouble reading and writing, and this forced him to admit what he didn't know and find ways to get customer insight that didn't involve reading reports. Jobs to be Done was the result.
Clayton Christensen helped him turn his hack into a framework
Bob's hack became an indispensable framework to identify customer motivation, with applications through sales, product, design... even religion & HR! The importance of uncovering "struggling moments" is universal.
Bob is passionate about mentorship and paying it forward
Bob has had great mentors throughout his life: Clayton Christensen, W. Edwards Deming, Willie Moore & Genichi Taguchi. They poured so much into him, all in different ways, & he feels obliged to pay forward what he learned
In many organisations, there's more energy spent arguing between functions than serving customers
Product, marketing, sales & customer success need to stop shouting at each other and concentrate on helping their customers make progress. We're all on the same side!
All the best innovators in the world have a core set of skills
The 5 bedrock skills of innovation are: Empathetic Perspective, Uncovering Demand, Causal Structures, Prototyping & Trade-offs. To have the best chance of success you must master them all or find people to help.
Buy "Learning to Build"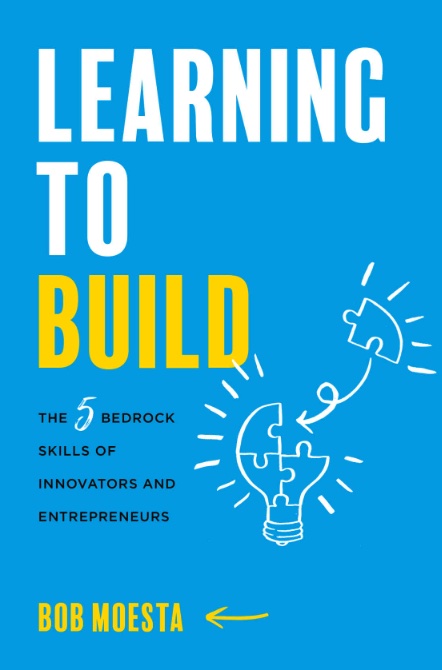 "This journey of entrepreneurship and innovation shouldn't be a solo trip. If you're missing something, struggling to begin, or have reached a plateau, fellow entrepreneur and innovator Bob Moesta knows your next steps because he's been there himself. Now, in Learning to Build, Bob helps you develop the five fundamental skills every successful innovator practices to be their best. He provides you with the resources you need to learn these skills, grow through experience, and adapt your mindset."
Check it out on Amazon.
Buy "Demand-Side Sales"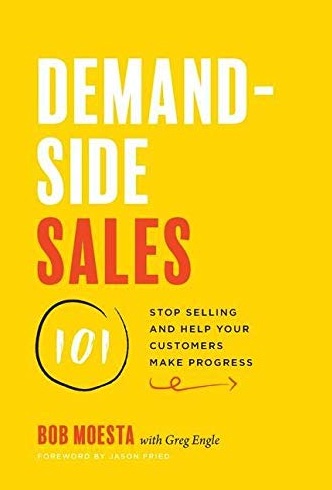 "For a lot of us, selling feels icky. Our stomachs tighten at the thought of reciting features and benefits, or pressuring customers into purchasing. It's really not our fault. We weren't taught how to sell, plus we've been sold before, leaving us with a bitter taste. Here's the truth: sales does not have to feel icky for you or your customers. In fact, with the right approach, sales can be an empowering experience for all.."
Check it out on Amazon.
Contact Bob
You can connect with Bob on Twitter, LinkedIn or check out The Re-Wired Group.