About the Episode
An interview with Ebenezer Ikonne. Eb is an experienced product leader and social scientist who wanted to contribute to the product leadership community. To support this goal, he's recently published a book, "Becoming a Leader in Product Development" which aims to help us all take a long, hard look at our leadership practices and make us the best leaders we can be.
We speak about a lot, including:
How most leaders are winging it with teams that are successful in spite of the leader in question, and how effective teams can hide ineffective managers
The chain of leadership mediocrity; how people are left to work out leadership on their own, with their only role models being people that were left to work it out on their own
Why the world needed another leadership book and how he sees it as the healthy alternative to "microwave thought leadership" & meaningless leadership memes
Whether we need "assigned leaders" these days in this lean & agile world and whether it's really true that "everyone's a leader"
What good leadership looks like, and why it should be more than whether the job got done but how the job got done
The often discussed, poorly understood concept of servant leadership, what it really means, why it's important and whether it can be taken too far
Why it's so important to take care of yourself as a product leader, how leadership is hard and how you can't be a good leader if you don't take care of yourself
And much more!
Buy Becoming A Leader in Product Development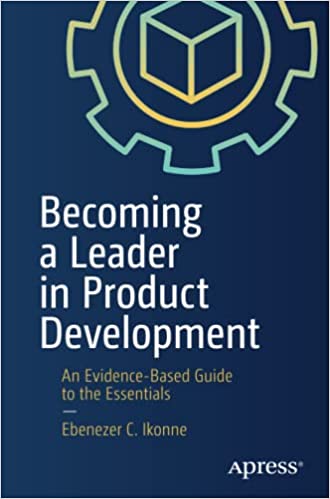 "It is becoming increasingly challenging for product development leaders to effectively lead as workplace demands continue to increase. The rate of change in technology, society, and business places immense pressure on leaders to ensure their groups move in the direction of their goals. What might have worked in the past no longer works."
Visit Amazon or Goodreads for more info.
Check out "Joy at Work"
Eb has a YouTube channel! Check it out Joy at Work.
Contact Eb
You can find Eb on LinkedIn or Twitter.