About the Episode
An interview with Étienne Garbugli. Étienne is the lead instructor and CEO of Lean B2B, and a three-time startup founder. He's the author of three books: "Find your Market", "Solving Product" and "Lean B2B". The latter book is out for a second edition, and we decided to talk all about it.
We speak about a lot, including:
How the second edition has gone down, why there's a second edition at all and why this book matters to B2B entrepreneurs & product managers
How the book can help both non-technical, subject matter expert startup founders as well as tech-first founders with little to no B2B experience
The Lean B2B methodology, represented by its handy pyramid and key considerations at the various levels

Vision: How to systematise your product vision, where to get started, and whether you need a Eureka moment
Market: Working out who your target market is, the perils of going too wide, and how many people don't even really know what a market is
Jury: Getting your buyers, approvers, users and even veto-ers together to ensure there's a good reception for your proposition
Needs: The merits of good customer discovery and why we need to understand our buyers and sellers
Offer: How to factor in risks, associated costs to your value proposition, and why it's important to separate the value from the specific solution
Solution: How to get your MVP into the hands of early adopters, and whether all types of B2B customer are ready for MVPs

What happens after the pyramid once you've validated your solution, and what product/market fit really means in a B2B sense
And much more!
A brief interruption from my sponsor - me!
I'm terrible at asking for money but if you would like to throw any spare change at me to prevent me having to read out tiresome generic podcast ads, you can buy me a coffee. If not, I love you all anyway!
Buy "Lean B2B"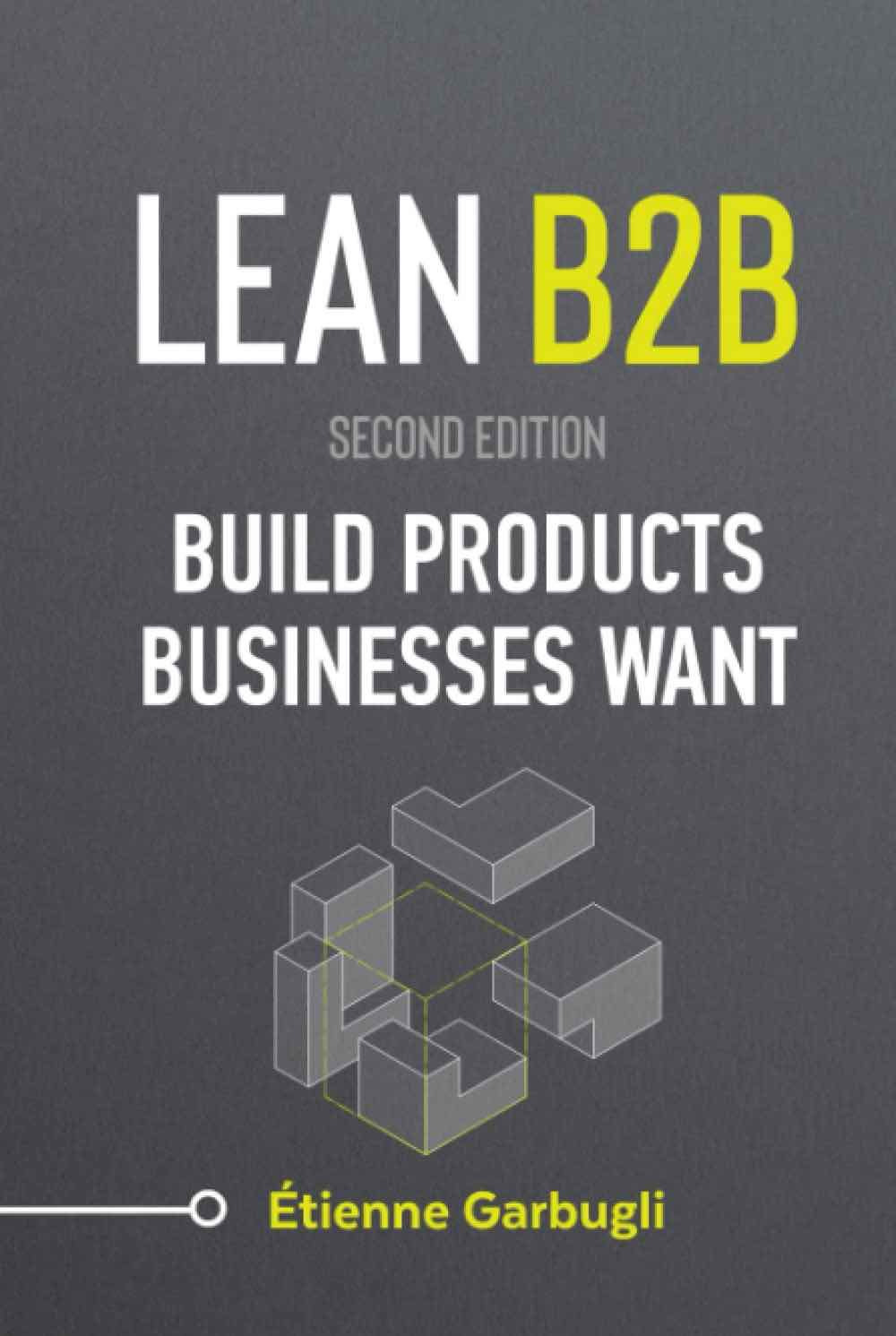 "The second edition of Lean B2B is the result of years of research into B2B entrepreneurship. It builds off the unique Lean B2B Methodology, which has already helped thousands of entrepreneurs and innovators around the world build successful businesses. "
Visit The Book Website for more info, and links to Étienne's other books.
Contact Étienne
You can find Étienne on LinkedIn, Twitter or visit his website.