About the Episode
Georgiana (Gia) Laudi and Claire Suellentrop are both experienced SaaS product marketing leaders who spotted the same things again and again whilst trying to help companies grow. They decided it was time to join forces and persuade marketers around the world that the sales funnel is dead, and we need to try a different approach. They founded Forget the Funnel, a consultancy aiming to help people do just that, and have recently launched their new book of the same name.
A message from this episode's sponsor - My Mentor Path
This episode is sponsored by My Mentor Path. I'm a passionate advocate for mentoring and believe it to be one of the highest-leverage activities you can undertake to get ahead in your career. I try to do my part but am but one man, so I helped set up this FREE mentoring community to try to help out at scale. Sign up now as a mentor, a mentee, or both!
Episode highlights:
1. The Funnel is no longer fit for purpose
Marketers have been trying to cram leads into the top of the funnel for 100 years but it doesn't serve the needs of modern marketers in recurring revenue SaaS businesses. We need to consider the customer journey pre and post-acquisition
2. Forgetting the Funnel is a company mindset shift
Business leaders can lose sight of the market & the product vision as companies evolve. They need to forget the funnel & empower their marketing teams to do the same & focus relentlessly on customers, not inward-facing metrics.
3. You're going to need to pay off your Revenue Debt
As companies evolve, they can end up with a very fragmented set of customers that don't form a coherent ICP. To succeed with customer-led growth you need to work out who your best customers are and optimise for them.
4. Companies often have remarkably similar marketing problems
How these problems manifest themselves may be different, but there's generally some low-hanging fruit that can be picked straight away. Progress on harder problems can be stymied by unclear ownership or responsibility
5. There's no point spending a dime on marketing until you've fixed your fundamentals
If you don't focus your marketing on your best-fit customers and optimise everything to speak to them, you're just throwing your money away trying to scale marketing up. Fix the basics first!
Buy "Forget the Funnel"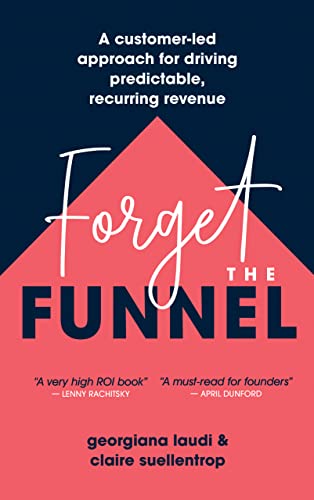 "Your product is great. So why is marketing it so hard?

Many SaaS companies struggle with marketing. Teams try everything they can to drive more traffic, leads, and signups. Yet revenue growth remains... lumpy. Slow. Frustratingly inconsistent.

If this sounds familiar, the problem isn't you or your ideas; it's that you're guessing at what resonates with your target customers. In Forget the Funnel, Georgiana Laudi and Claire Suellentrop share the Customer-Led Growth Framework they've developed to help companies of all sizes solve their product marketing struggles and hit ambitious targets. This framework helps you get inside your customers' heads, map and measure your customers' experience, and uncover which tactics will actually move the needle for your company."
Check it out on Amazon. You can also check out the book website
Contact Gia & Claire
You can catch up with Gia and Claire on Twitter (Claire, Gia), LinkedIn (Claire, Gia) or visit their website, Forget the Funnel.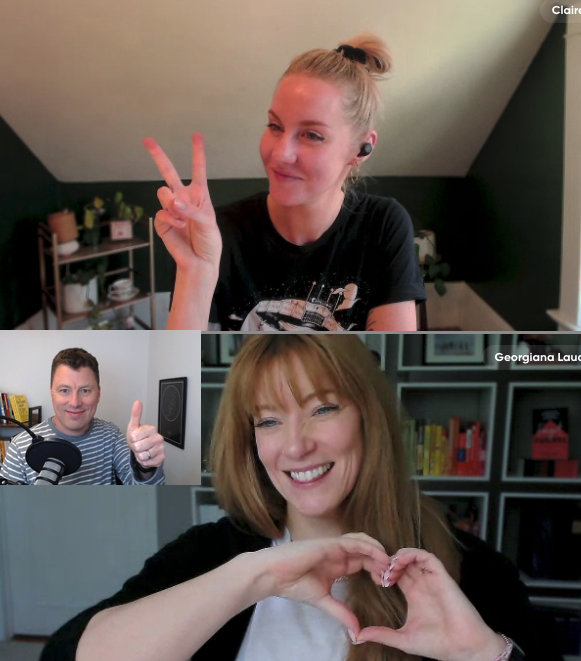 ---