<< Return to main page

Here's a list of old episodes in date order! There have been some great conversations so feel free to binge them all!
<< Back to main page

Episode 23 - Avoiding the agency trap & ADHD in Product (with
Janna Bastow

,

Co-Founder @ ProdPad & Mind The Product

)

Diversity & Inclusion

Entrepreneurship

Influencers

Mind the Product

Neurodiversity

Product Principles

Roadmaps

Women in Product



Episode 23: Avoiding the agency trap & ADHD in Product
Janna Bastow, Co-Founder @ ProdPad & Mind The Product
6 Jan 2021
6 Jan 2021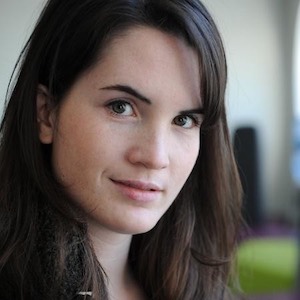 About the Episode
Janna is co-founder of ProdPad and Mind the Product, and inventor of the Now/Next/Later roadmap. We talk about a few things:
How ProdPad started as an idea to solve a problem for Janna in her Product Management job and became a company serving thousands of Product Managers
How date-based roadmaps are the devil and how to tackle management wanting false security
The perils of building features for clients, falling into the trap of being an agency instead of a product company, and never getting the chance to solve big problems
How Mind the Product started out and how they've pivoted to run successful events even in the middle of a pandemic (and how she misses a good flat white)
Janna's recent ADHD diagnosis, what that meant to her, how she's managing it, and some of the advantages and disadvantages the condition brings to Product Management
More about Attention Deficit Hyperactivity Disorder (ADHD)
You can find out more about ADHD in many places on the internet, and get support for a diagnosis via your medical practioner just like Janna did. Here are a few uncurated links offering further information.
CHADD—Children and Adults with ADHD
Contact Janna
Janna loves talking to people about Product Management... you can reach out to her on LinkedIn, on Twitter, or via email
Other links
You can find out more about ProdPad, about the Mind the Product community or your local ProductTank.
Copyright © 2020-2023 One Knight in Product