This is a podcast for people interested in building or designing tech products. At least once a week, I speak to product managers, product leaders, product marketers, UX professionals, and anyone else involved in product management and product delivery. Come and listen to some great conversations and get inspired!

Subscribe to the mailing list or subscribe on your favourite podcast app, and you'll never miss another episode again!
<< Back to full episode list

Episode 24 - Transforming companies & instilling a product mindset (with Dave Martin)
Digital Transformation
Education
Product Leadership
Product Principles
Roadmaps
Episode 24 - Transforming companies & instilling a product mindset (with Dave Martin)
10 Jan 2021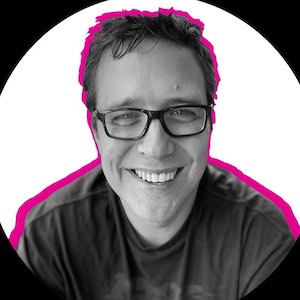 An interview with Dave Martin, Product Management coach and founder of consultancy Right To Left - working with companies to ensure they are building products the right way, getting the right kinds of Product Managers and instilling a solid product mindset into a company.
Listen here!
Or on your favourite podcast app:
Please note that Apple Podcasts can take more time to update than most - subscribing seems to make it quicker (honestly!)
Closed captioning is available via YouTube - I am investigating better alternatives!
About the Episode
Dave is a product leader with a strong history of transforming companies into effective product-focused organisations. Most recently, he's co-founder of consultancy Right to Left, where he takes some of his past learnings and pays them forward to the next generation of product-hungry companies.
We speak about a lot, including:
How he works with early to mid stage companies to transform them
The Product Management Health Check
How Product Managers must not be seen as mere requirements gatherers
The difference between different types of Product Manager, even within successful organisations
The challenges of moving from product management into product leadership
The importance of evidence in decision making
Take the free Product Management Healthcheck
The Product Management Healthcheck is a questionnaire that will help to identify your key strengths and areas for development. Balance in a PM career is so important... I'm far from the only person to think this but I did write a Medium article on the same subject.
Contact Dave
You can catch up with Dave on LinkedIn or Twitter
Find out more about Right to Left at their website: https://www.righttoleft.io.
Copyright © 2021 One Knight in Product